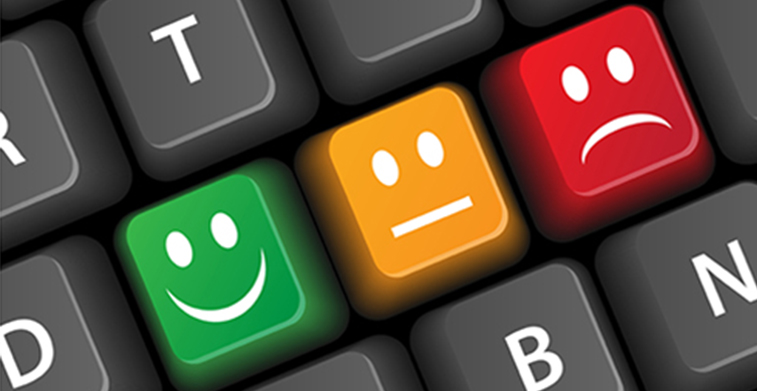 User Experience Design or commonly known as UXD, has become the thing of the present. Although, many of us think it is a new concept that suddenly emerged out of nowhere, most of us don't know that UXD has been around for centuries, dating back to the Renaissance. Over time, its idea grew; its concept evolved and developed, thus its purpose has improved as it relates to time.
User Experience Design (UXD) is a common terminology usually used by web designers. It is defined as the total experience of a user by interacting with a certain product or a website.  As simple as it sounds, there are many factors to consider in order to achieve an excellent user experience. In web design, designers must be able to create an excellent user experience design by employing essential design components that will benefit the overall functionality of a website. An effective USD must meet the demands and needs of users. Users must exert little to no effort at all when visiting a particular site to be able to achieve an excellent user experience.
There is no one definition that can capture the very essence of UX Design as its meaning is a compilation of various interpretations explained differently by varied designers. Although one could agree that it has one purpose that many of us would understand— it is designed to satisfy and enhance a person's experience while interacting with a particular product. In simple terms, it relates to emotions, feelings, and attitude felt over by one product with emphasis on the value it can give to a person or a user.
User Experience Design  is a popular term that mostly relates to web development. Often it can relate to the overall design layout of a website that will affect user experience when navigating through the site or it is simply the overall look and feel of a website once done with the development and programming phase.
Because each one of us defines things according to our own set of criteria, according to our own opinion, UXD becomes subjective. One can note that a particular website has an excellent user experience, while the other won't agree. However, it boils down to one thing, user experience can either be a good or a bad experience. In the end, it's what a person feels about the product is what defines his experience.
While it appears that UX design has a very simple meaning attached to it, a comprehensive approach is only fitting to understand more of its meaning.
Here is a comprehensive meaning to UXD explained by different Designers in their own criteria: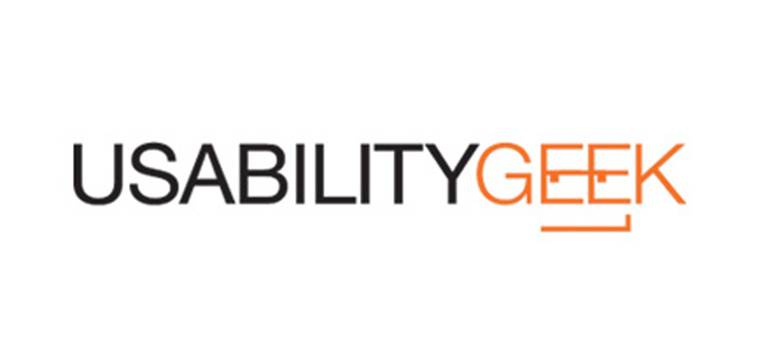 Justin Misfud, founder of Usability Geek— a blog site dedicated to sharing the importance of website usability— says that UXD "is a design process whose sole objective is to design a system that offers a great experience to its users." Simply put, the process of creating a system that takes into account how it will affect users' experience. As such, it must consider different design disciplines such as interface design, accessibility, information architecture and human computer interaction.
---

John Amir-Abbassi, Senior User Researcher at Dropbox, says UXD is "an approach to design that takes the user into account." In other words, when creating a website, the designers must take into account how the design will impact the user. The design of each web page, each web element must have meaning behind them. It's not just about creating a design, it must have a reason for why did a designer chose a box instead of a circle, why was this particular color was used instead of the other? To be able to fully appreciate a design, users don't just rely on pure aesthetics, their thought-process involves questions of why and what is the purpose of the designer of executing such a design.
---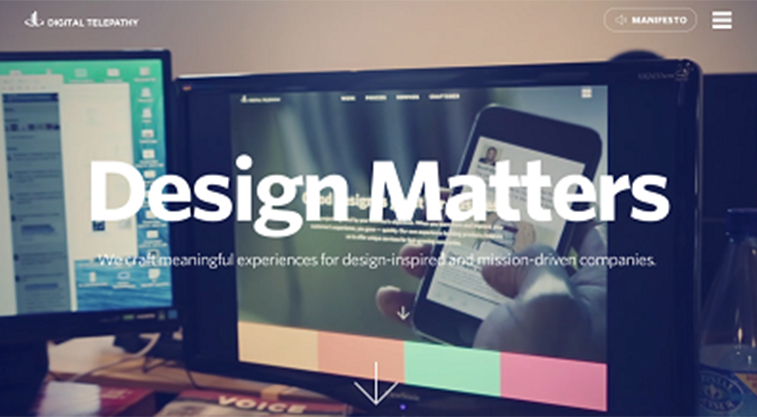 Brent Summers, Director of Marketing at Digital Telepathy— a digital marketing agency that specializes in user experience integrated into their web designs— says that UXD "is the process of designing a solution that considers all the needs of the user." To him, user experience is all aspects of design that will answer to user needs.
While these men have different points of view regarding UXD, we can all agree that they are all saying one thing. Whether they are pertaining to the process of UXD, or its purpose, or even how it can be achieved, in the end it is the user who will determine whether he had an excellent experience interacting with a particular design.
---
Importance of UX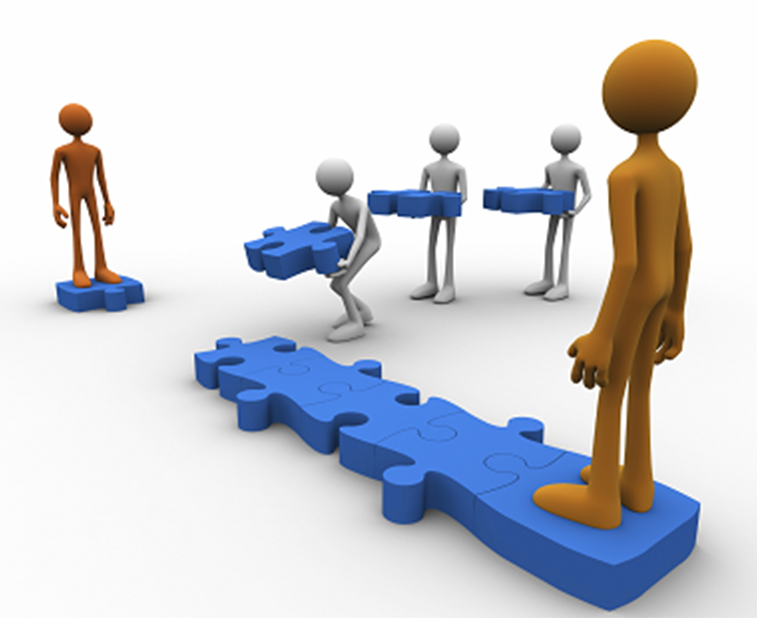 User Experience is an important factor that will determine a success of a website. It creates your brand and how the market perceives your company website. Because people are emotional, user experience must be geared toward positive emotions. And because people buy with their feelings, your website must be equipped with tools and functions that will elicit an excellent user experience.
As a business owner, your company website must speak directly to your target market. You must set the tone for your customers' experience. When a user visits your company website, immediately they should be able to navigate quickly through the site and understand what your company is all about.
Understanding your customer needs, buying preference and behaviors will greatly improve user experience. Getting feedback from them is one way to gauge their needs and demands. Utilizing these feedbacks will greatly help your company in designing a website with excellent user experience design.
Ultimately, user experience is designed to elicit a positive response from your customers. Customers can either make or break your company's online presence. If a customer is not satisfied with your product he will end up with your competitors. One might think that user experience is not necessary, but on the contrary, your product must bring ease and convenience to your customers.
---
Guide to an Effective UX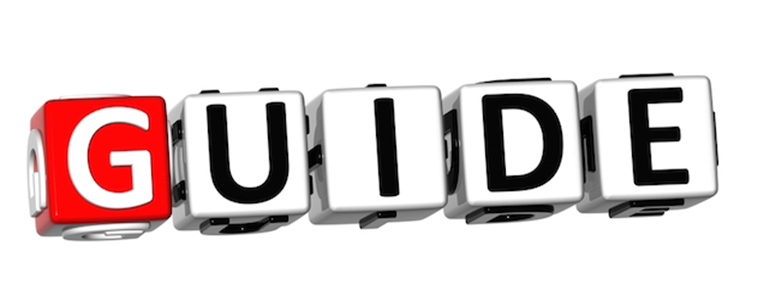 There are at least four elements that will help achieve an excellent user experience:
Visual design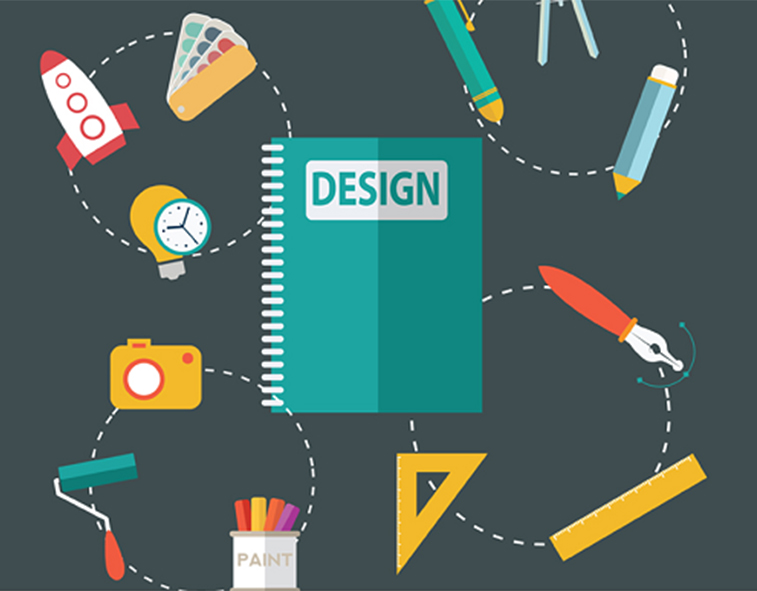 Because people are visual, it is important to produce an effective web design that will speak directly to your customers. User experience designers must not only consider the aesthetics of the site, but also how users will interact with the overall layout of the website. Navigating through the site must be easy and simple to understand. All buttons must have functions and won't just be placed anywhere just because they look nice. Each design element must have a specific function that will contribute to the overall function of the site. Ultimately, a user experience designer ensures that customers will get the necessary information they need from the site, he must understand what the company is all about— its products and services— all in a quick glance. Users must not be confused when visiting your site and must leave your site with the information they need.
---
Information Architecture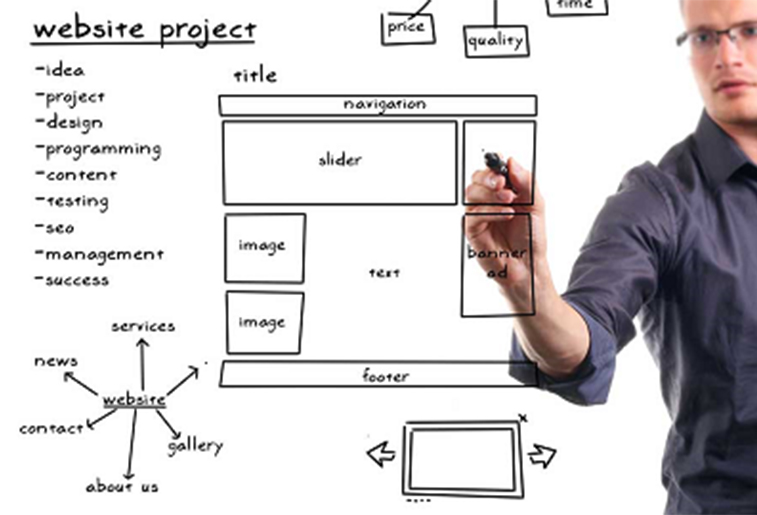 Information Architecture boils down to the overall structure of the site. It acts a sitemap or a road map of the site that will ultimately decide whether a user will have a bad or good experience with your site. There are three components to consider under this element, including search system, navigation system, and labeling system.
Search System. allows users to search through your site and easily find what they are looking for. Users must be able to access necessary information from your site instantly. For instance, in a web development company website, a user must be able to find specific service or solution that you are offering when they type on your search button.
Navigation System. allows for easy navigation through the site. Users must be able to find necessary buttons they need that will lead them to necessary web pages they want to visit. For instance, a user must quickly access the company's contact page to send their concerns and inquiries. Users must be able to do this with ease and convenience.
Labelling System. With proper labeling, users won't be confused which buttons to click and which pages to visit. User experience designers must properly label each button so users can properly search and navigate through the site.
---
User Interface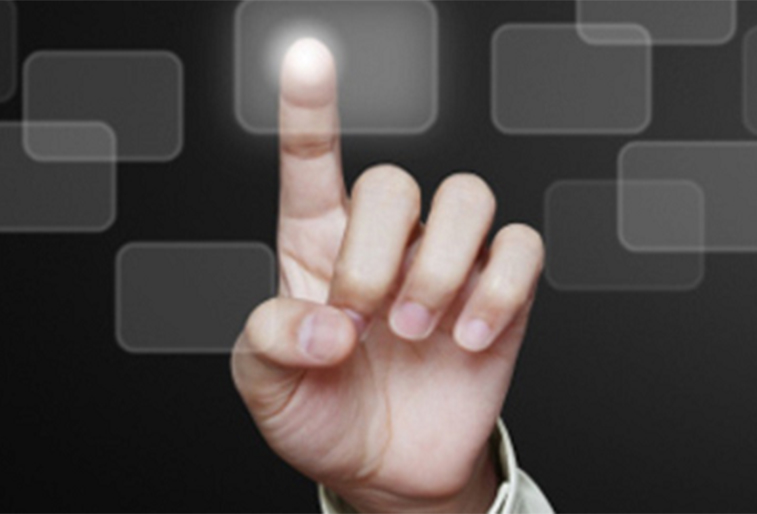 User interface design, or UID, is a part of User Experience. Without it, a design won't achieve an excellent user experience. UID allows for an excellent user experience through various tools such as aesthetics of a design, response time of a website, the content of a website, button placements on the site as well as navigating through the entire website.
User Interface provides users ease and allows them to interact with a website conveniently. It refers to many factors, including the functionality of each web element designed to achieve user goals and objectives, the purpose of the site, if it's achieved, and the actual look and feel of the site, if it is appropriate or proportional to user needs in terms of design element placement. Not only it relies on the aesthetics of the website, but also on its functionalities.
To simplify, user interface helps users do their task efficiently and effectively. For instance, in a website, if the purpose of the website is to inform, ideally, a user shouldn't be lost through the site while browsing through its products and services, its company profile and contact information.
Here are 3 principles of User Interface you must consider when designing a website: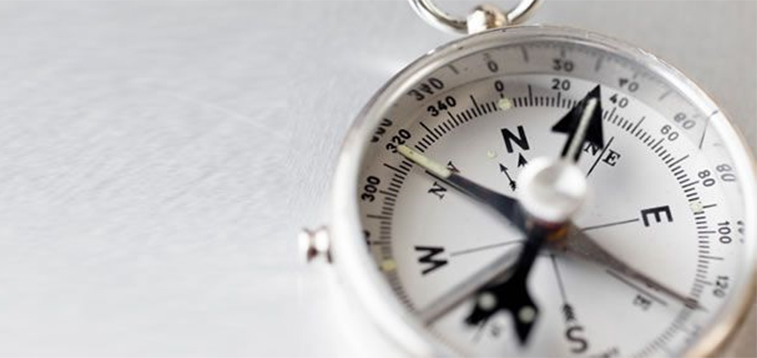 Interface must be specific to user needs
Understanding what your user needs will help you improve your user interface. What is the purpose of your website? Is the purpose of your website to sell online, to inform, or to provide a dating platform? Knowing these details will allow you to know which functions to include in your site. For instance, if it's an e-commerce site, ideally, you would want to equip your online store with a payment gateway that is reliable and safe for online shoppers to use.
Interface must be easy to learn
Similar to Apple touchscreen interface, users are given a straightforward instruction on how to navigate through a site or the phone itself simply by touching the screen. It doesn't matter what went into the creation of the software itself, if users can interact with your interface conveniently and with ease, then you've achieved an excellent user interface.
Interface must be consistent
Throughout your site, it would be helpful if each web page remain constant in terms of navigation button as well as the relationship of the homepage layout with its inner pages. You don't want to confuse your audience by changing the placements of your navigation buttons as well as your design as if they were on another site.
---
Content Delivery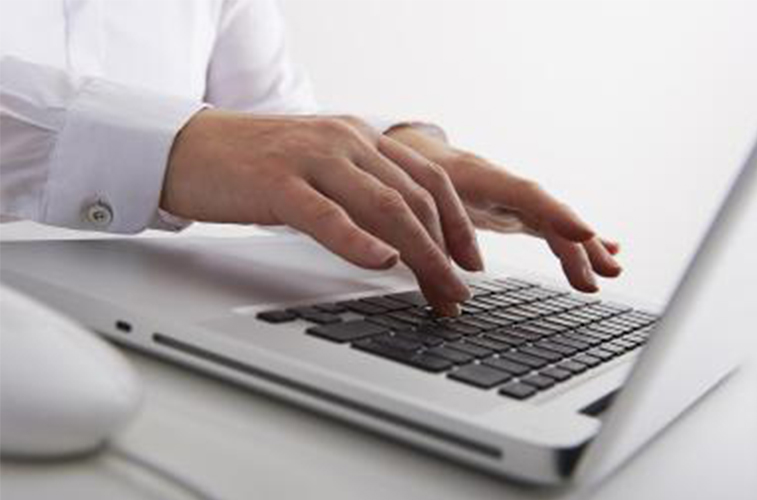 Rarely few people will read your entire website copy. In today's technology, people no longer read through your site, instead they scan through it. It is also important to note that your online visitors are humans too. Your content must speak to them on a human level so as not to scare them away with your big and technical words. Website copy must be compelling enough to catch your reader's attention. Within 5 seconds, your visitor must have a clear understanding on what you are offering. Remember, website content is not read, but rather it is scanned.
Websites with excellent User Experience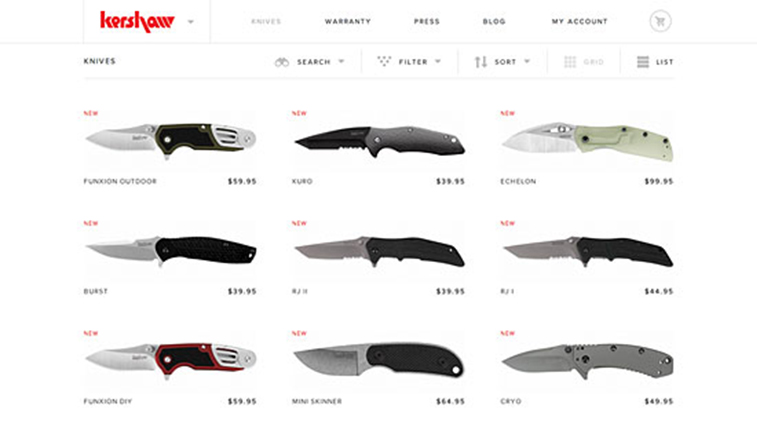 Kershaw Knives sells a variety of utility and tactical knives online. The site's overall interface allows users to view the specs of each knife, allowing users to better understand each product with detailed price lists and product descriptions.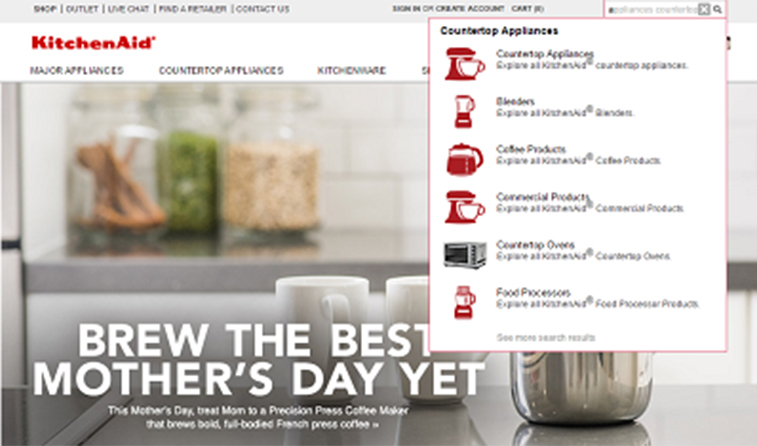 Because it is an e-commerce site, it is important that users must have access to product information. In the search button, once you input your search, KitchenAid will suggest a product for you based on the letter you type, included with product information.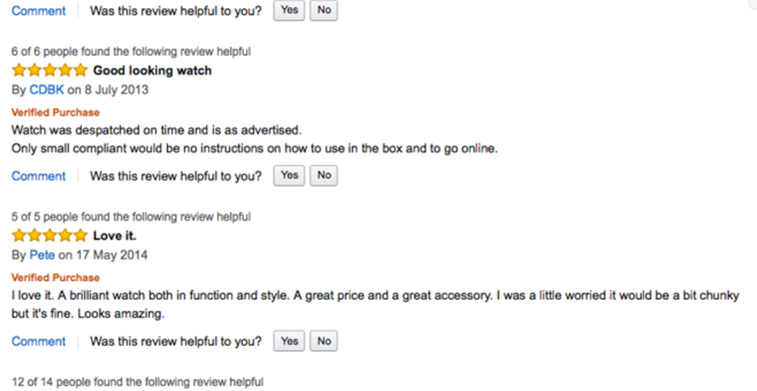 Amazon is equipped with product reviews to help users in deciding which product to buy. On top of this, users can view reviews by rank of its helpfulness. This contributes as a great user experience as it filters out unnecessary information for users.
Understanding UX design will greatly impact the overall look and feel of a website. To be able to grasp your user needs will help improve your company website and capture an excellent user experience.
Do you have any other tips or input regarding UX design? Share us your comments below!